Last Saturday, September 23rd, another successful creative talk took place with an enthusiastic crowd of 30 people🎉 We had the privilege of exploring the entrepreneurial journeys of two individuals, Book of Lai and Luk Chee Chew. Their experiences provided valuable insights into the challenges and decisions that mold the entrepreneurial landscape.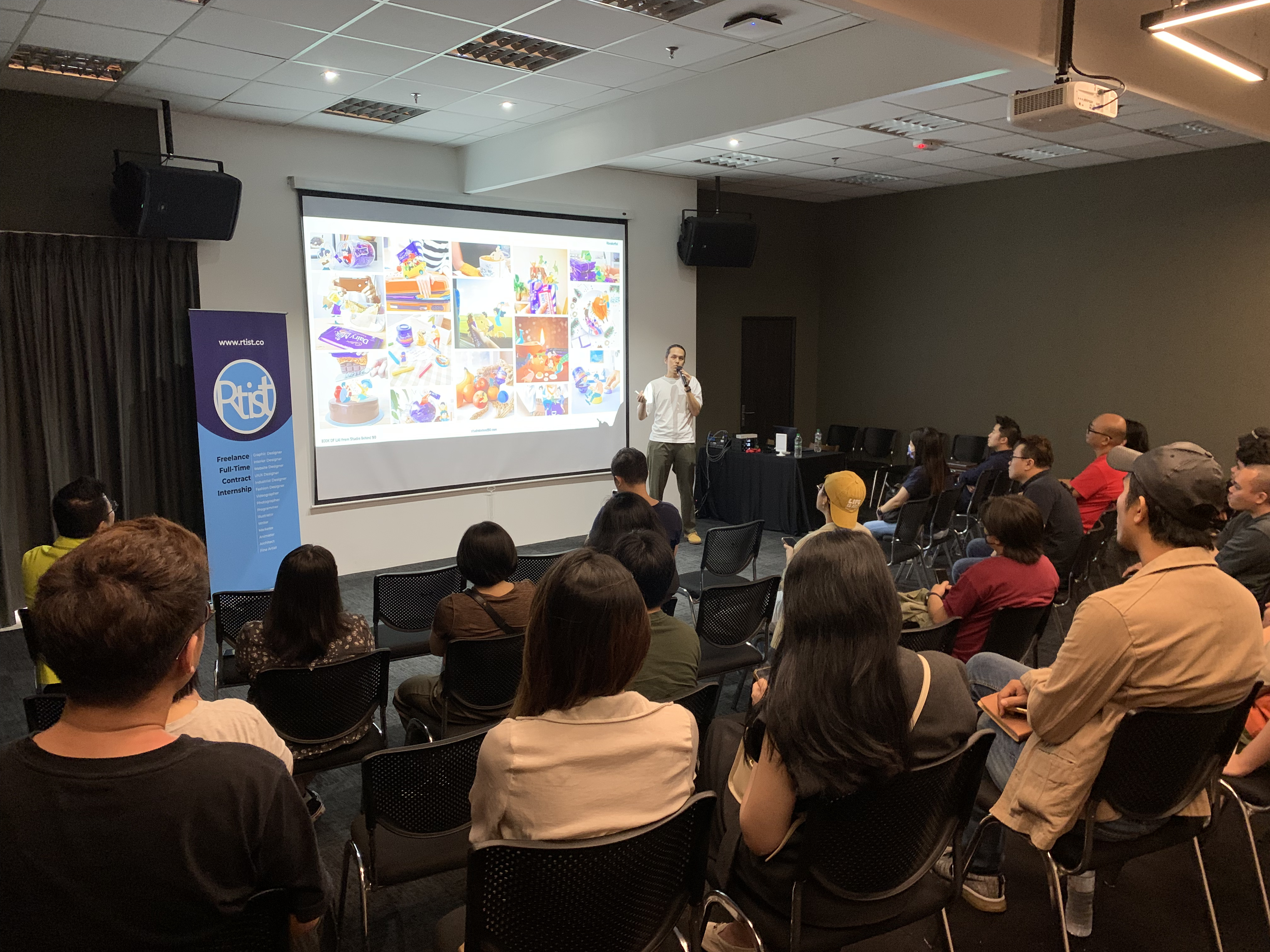 Book of Lai: From Artist to Entrepreneur ✨
Book of Lai, the founder of Behind 90, is a creative artist who shows us that it is possible to transition from artist to entrepreneur. His experience shows us that entrepreneurship is not just about fulfilling a market need, but also about combining a personal passion with a market opportunity. His story reveals the challenges entrepreneurs need to overcome, especially in balancing market and demand.
Book of Lai shared seven key areas of entrepreneurship. He points out that entrepreneurship involves:
1️⃣ Leadership - Entrepreneurs need to have the ability to lead and develop strategies to achieve the growth goals of the business.
2️⃣ Marketing - Success in the market requires proper positioning, effective publicity and extensive promotion.
3️⃣ Financial Management - Financial management includes payroll, cash flow forecasting, cost control and tax planning.
4️⃣ Operations - Operations include facilities management, tool maintenance, recruiting and talent retention.
5️⃣ Production - Production requires development of project schedules, management processes and resource allocation.
6️⃣ Sales - Sales success requires launching new sales, refining sales processes, and simulating repeat sales.
7️⃣ Creative - Creative aspects include building a portfolio, maintaining creativity and continually improving the quality of work.

Understanding and mastering these seven key areas will help entrepreneurs stand out in a competitive market.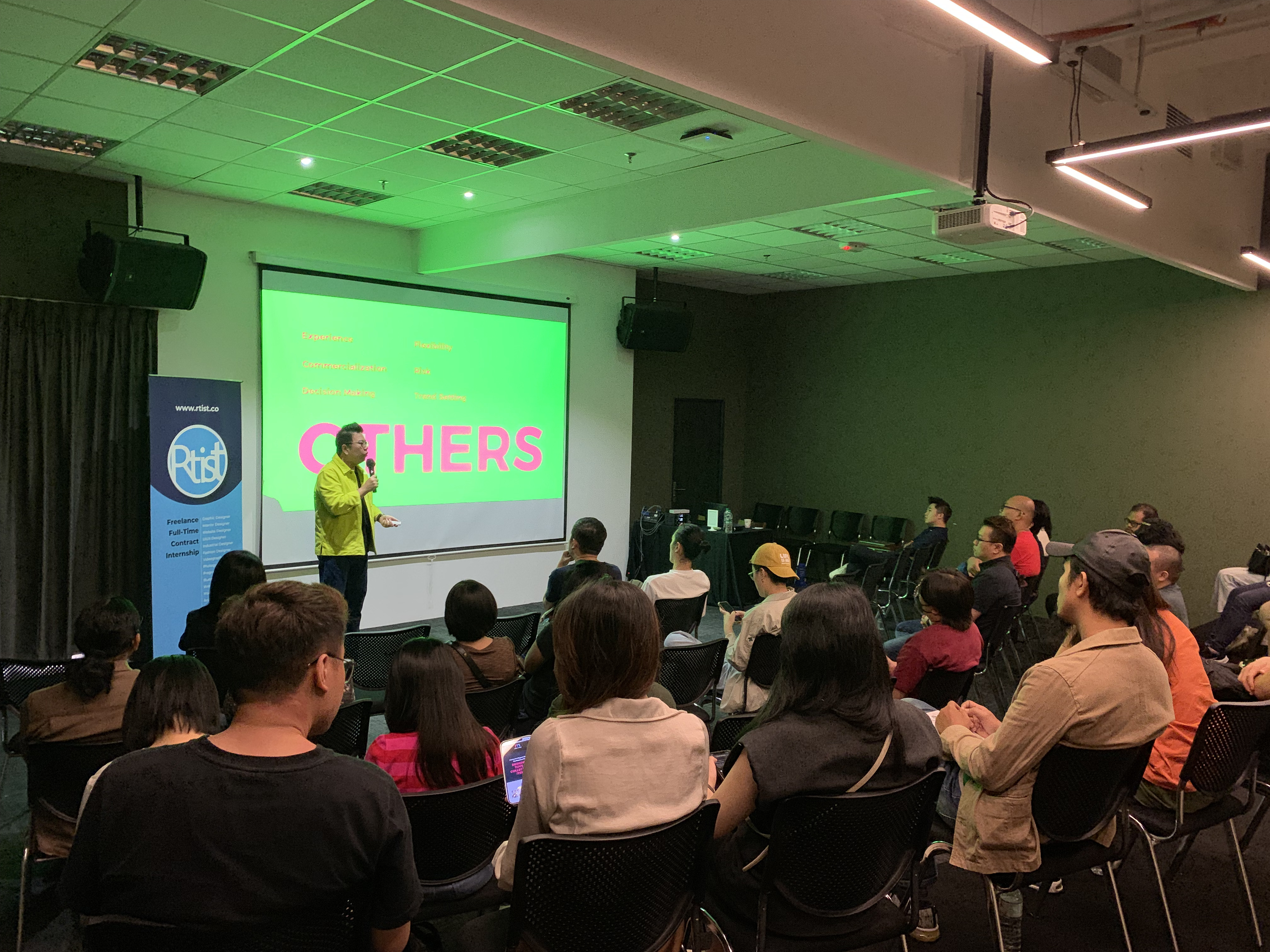 Luk Chee Chew: Six challenges for entrepreneurs 📣
Luk Chee Chew, Founder of Main-Main, shares with us the six challenges entrepreneurs can face, including experience, commercialisation, decision making, flexibility, risk and trend setting. Understanding these challenges can help entrepreneurs better cope with difficulties and succeed.
Luk Chee Chew pointed out that gaining experience and commercializing ideas is integral to entrepreneurship. Learning how to turn ideas into viable business opportunities while gaining experience will help entrepreneurs succeed.💪
Decision making and flexibility are also key factors for entrepreneurs to focus on. They must constantly make key decisions and remain flexible to adapt to the changing market and competitive environment. Proper decision making and adaptability is the key to success🔑
Risk and trend setting are issues that every entrepreneur encounters. Entrepreneurship is full of risks, but also full of opportunities. Understanding how to manage and balance risk while capitalizing on trends will help entrepreneurs achieve long-term success🌟
Entrepreneurship is a challenging and rewarding journey that requires thorough preparation and continuous learning. By drawing on the experiences of successful entrepreneurs like Book of Lai and Luk Chee Chew, we can better understand the nature of entrepreneurship and prepare ourselves for the journey.
Whether you have already taken the plunge into entrepreneurship or are considering it, these stories and key takeaways will provide you with valuable insights and inspiration. May your entrepreneurial journey be filled with success and fulfillment!🔥
------------------------------------------------------------------------------------------------------------------------------------------------

Are you pricing your design work wisely?
Do you often feel lost at the beginning of a project, uncertain about securing your rights and understanding copyright issues?
On October 21, join Jay Lim as he discusses "How Designers can protect themselves in business dealings." Discover intelligent strategies for protecting your creative work and ensuring it's truly valuable.
Don't miss this valuable opportunity! Reserve your seat by clicking the link below. Let's come together to answer these questions and pave a smarter, more successful path in design!
👉 Register next creative talk here: https://wa.link/4cpdex