Ever had a customer payment problem, contract dispute or copyright dispute? If so, you are not alone. Creative practitioners are often challenged with legal issues while pursuing their dreams and careers. In this creative and passionate field, it is vital to know how to protect your legal rights. We were honoured to have Sae Junn and his law partner Chong Lii to discuss and highlight 'How Creative Practitioners Can Protect Their Legal Rights'. The event attracted 35 participants from various industries to discuss legal issues related to the creative industry.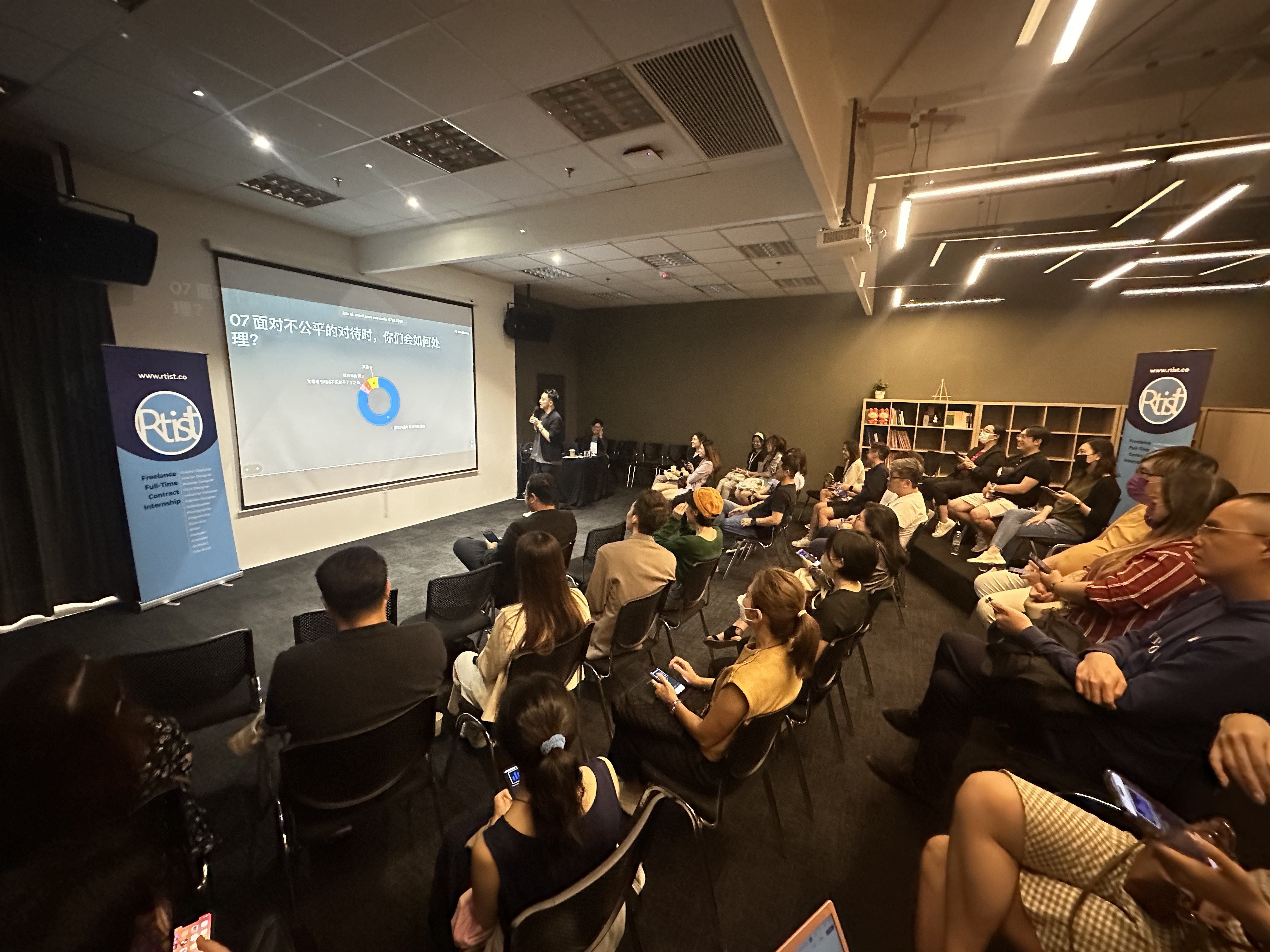 At the event, Sae Junn shared his valuable experience, amongst others:
💸Fee models: he explored different ways of charging fees, including conceptual and consultancy fees, as well as ways of dealing with various types of cases.
💬Client communication processes: he details how to establish quotation agreements, service contracts and contractual content to ensure that both parties' interests are protected.
📱Digital communication: Sae Junn emphasised the importance of documenting every communication, including written records and time management.
📑Case Sharing: He also shared personal cases that provided participants with insights into real-life situations.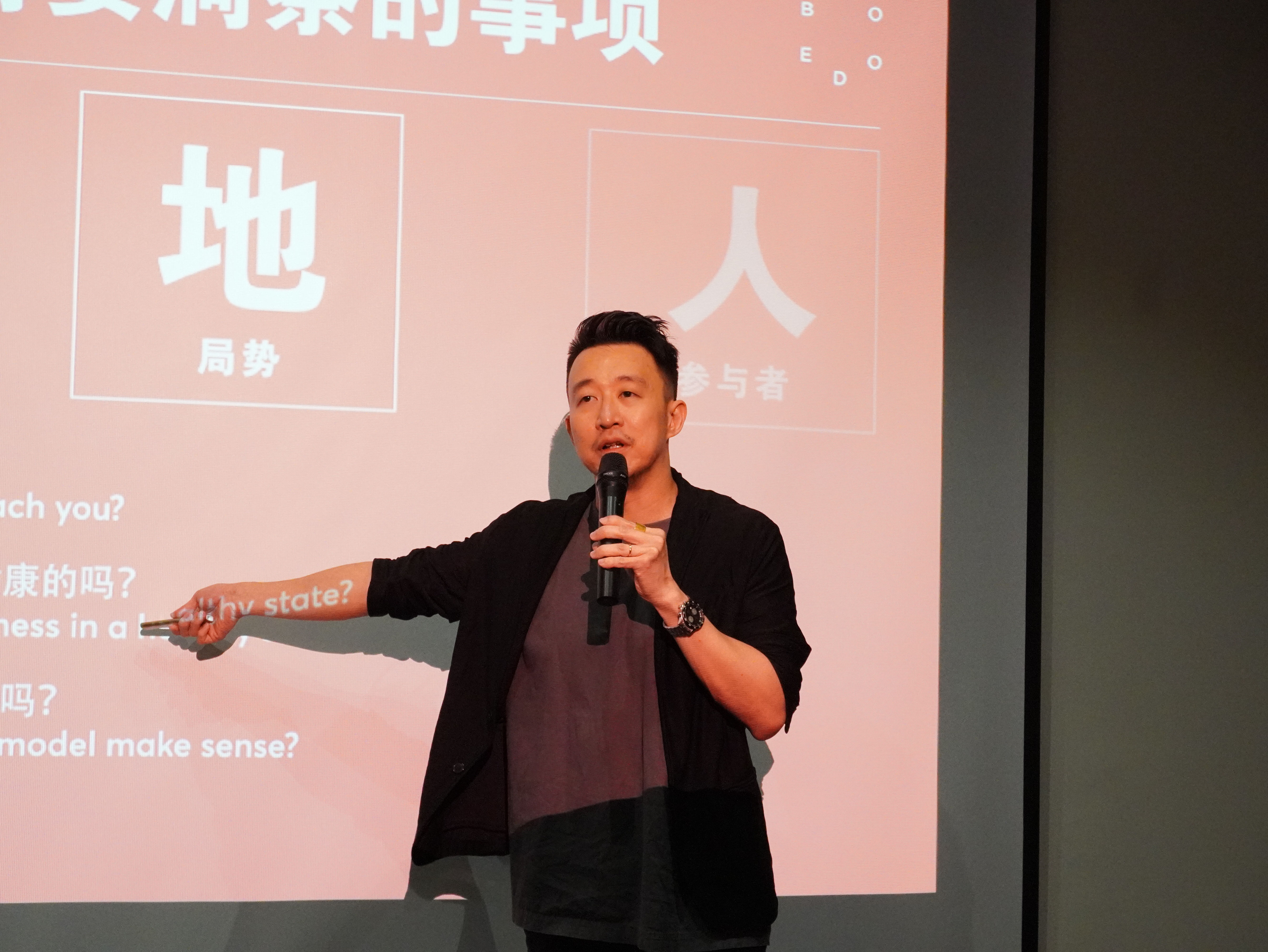 Of course Lawyer Chong Lii also shared valuable legal insights such as:
🌟 Types of Business Litigation: He discussed different types of business litigation to help attendees better understand the legal challenges they may face.
🧑‍⚖️ The Role of Lawyers: Chong Lii explained the role of lawyers in relation to letter reminders and court orders, as well as the difference between the High Court and Track Courts.
📋 CTOS: He explained the importance of CTOS and how to maintain the credit history of individuals and companies.
🤝 Corporate Resolutions: Chong Lii also discussed the importance of corporate resolutions to ensure legal compliance for business activities.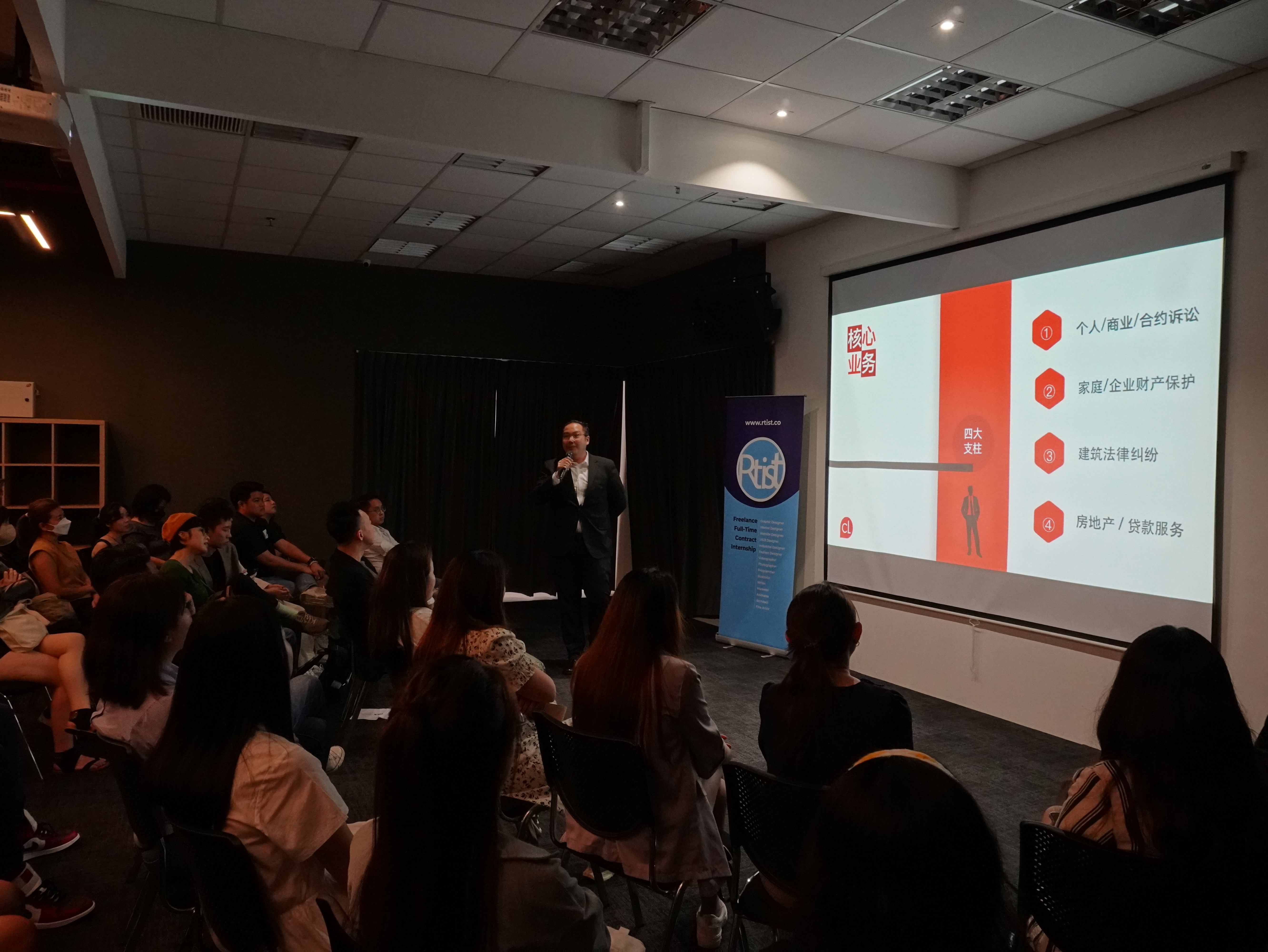 Sae Junn and Chong Lii provided an in-depth look at important concepts and regulations related to the protection of the legal rights of creative practitioners. Participants were given lots of practical legal advice to ensure that their creative works are fully protected by the law.
The event also provided an invaluable opportunity for various creative talents to come together and discuss the key issues on how to protect their rights and interests. We are confident that this knowledge will play an important role in the future of creative endeavours and help us to better cope with legal challenges.
Have you ever dreamed of owning your own startup?
In this competitive world, how do you establish yourself as a profitable and valuable designer? How to make more money as a creative designer? How to start your own entrepreneurial journey?
On the 23rd of September, we are lucky enough to have Luk Chee Chew and Book of Lai to share "Unlocking Possibilities: Entrepreneurial Journey" and explore more profitable opportunities with us.
Don't miss this great opportunity! Click the link below to book your seat and join us on this entrepreneurial journey of creativity and opportunity!

👉 Register for the talk via this link: https://bit.ly/3PgYWGT