In today's competitive job market, companies are recognizing the need to have a strong employer branding to attract and retain top talent. For businesses without a complete employer profile, Rtist offers a valuable opportunity to showcase your identity and culture through your company profile tab.
This article will look into the benefits of building an employer branding profile on your Rtist client account, which will strengthen your employer brand and attract exceptional creative talent to your jobs. Let's delve into how your Rtist company profile can be a strong employer brand page and foster brand reputation that resonates with top creative talents.
Shows that your company is a real company.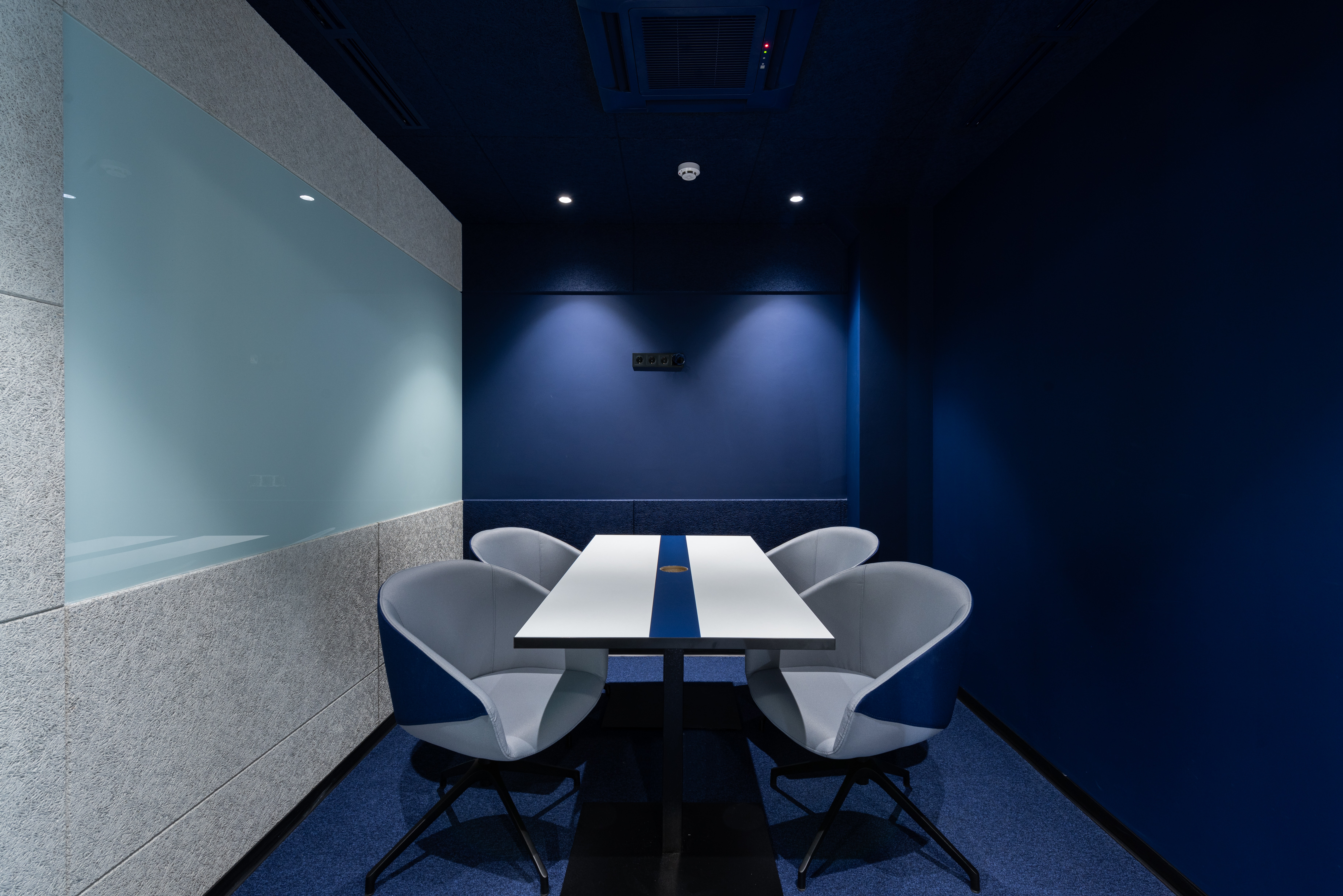 Rtist's company profile feature provides a space for employers to showcase and communicate their unique values, culture and work environment. By leveraging this opportunity, businesses can create an authentic employer brand that showcases their identity and distinguishes them as an employer of choice. Who doesn't wanna be the leader in recruitment right?

In your company profile page, you can put your company's story, any pictures of your team, workspace and social media pages. This helps to encourage potential employees to join, especially those with similar values, vision and mission.
Shows what your company has to offer (especially career growth).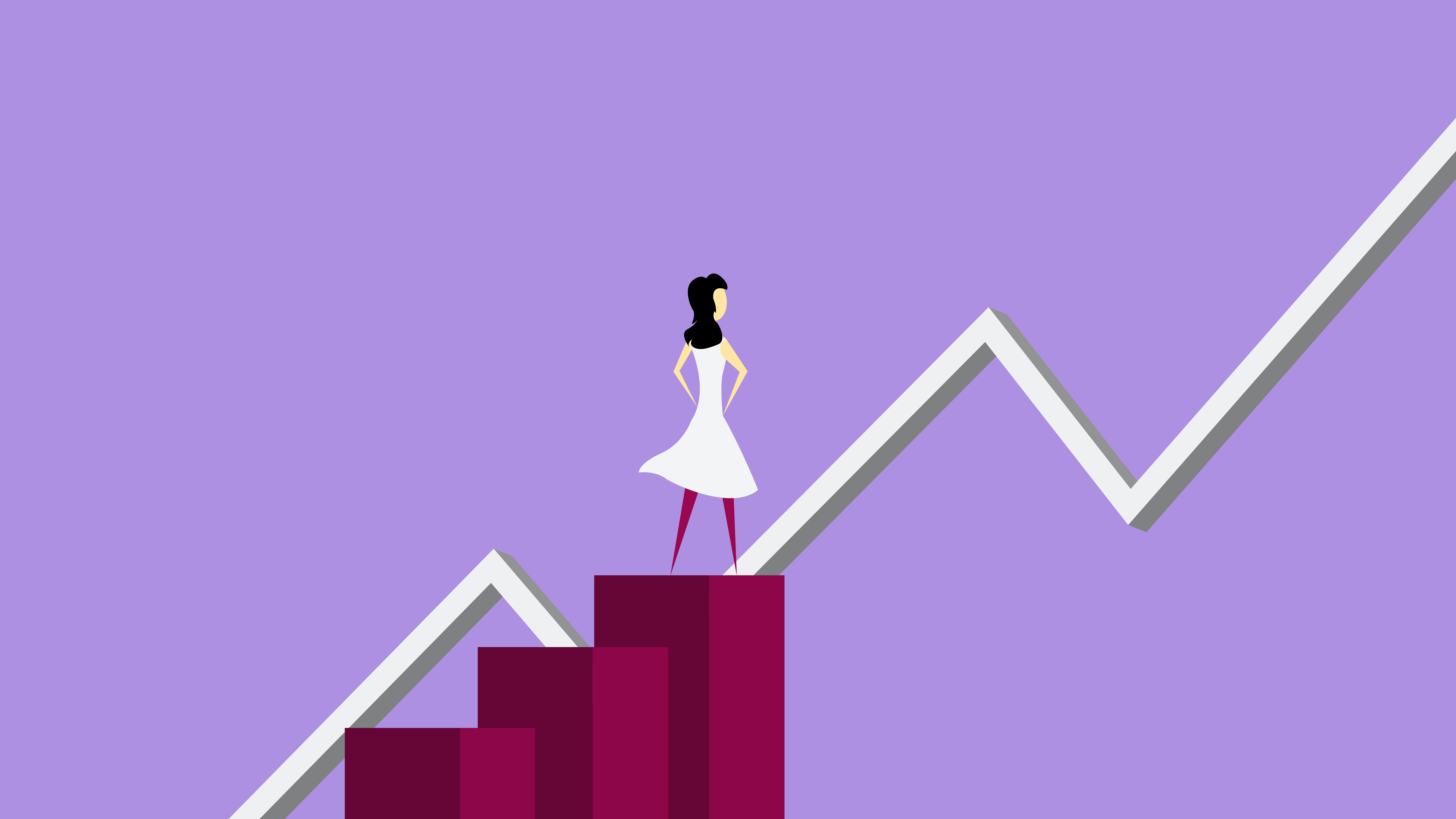 In Rtist, we realize that our talents have a similar pattern when looking for a job. First, they'll look at the salary range, after that, they'll look at the job scope and lastly, they'll look at the company's profile. Imagine, the creative talent sees a good salary range and job scope, but found that the company's profile is empty, that's 1 potentially good lead gone.
In terms of attracting talents to join your company, one of the key motivators is work culture. One way you can show your work culture, on Rtist company profile page, is through images of your team. This can convince a talent to join you, as they'll be determined to thrive in your company.

Additionally, employee benefits are also a method to attract creative talent to apply. Things like, a transparent culture, commission, focus on internal promotion, chill environment, near public transportation areas, medical insurance, gym membership and more, are considered benefits.

FYI: EPF & SOCSO are NOT considered benefits, as they're required by law for every company to provide to every employee.
Companies who have a full profile, attract more talents!
One of the major companies that is consistently using Rtist to search for creative talents, is AirAsia. Of course, when your name is AirAsia, every talent would be applying for every job post they put up on Rtist. Fun fact, their job posts average up to 50 talents applying per post. One main reason they have an average of 50 talents applying on their job post, is their company profile, which shows that they're authentic and it shows the benefits and culture of the company.
Of course, if the same AirAsia account is on Rtist without their company profile, we're pretty sure to get a lot of questions from the talents that applied. "Is it a scam?", "Is it really AirAsia?", "Real job ah?" would be the common response to an empty profile.

So by this point, we can conclude that a company profile is as important as the job description.
Fret not! Here's how you can update your company profile on Rtist.

Option A: Update on your client page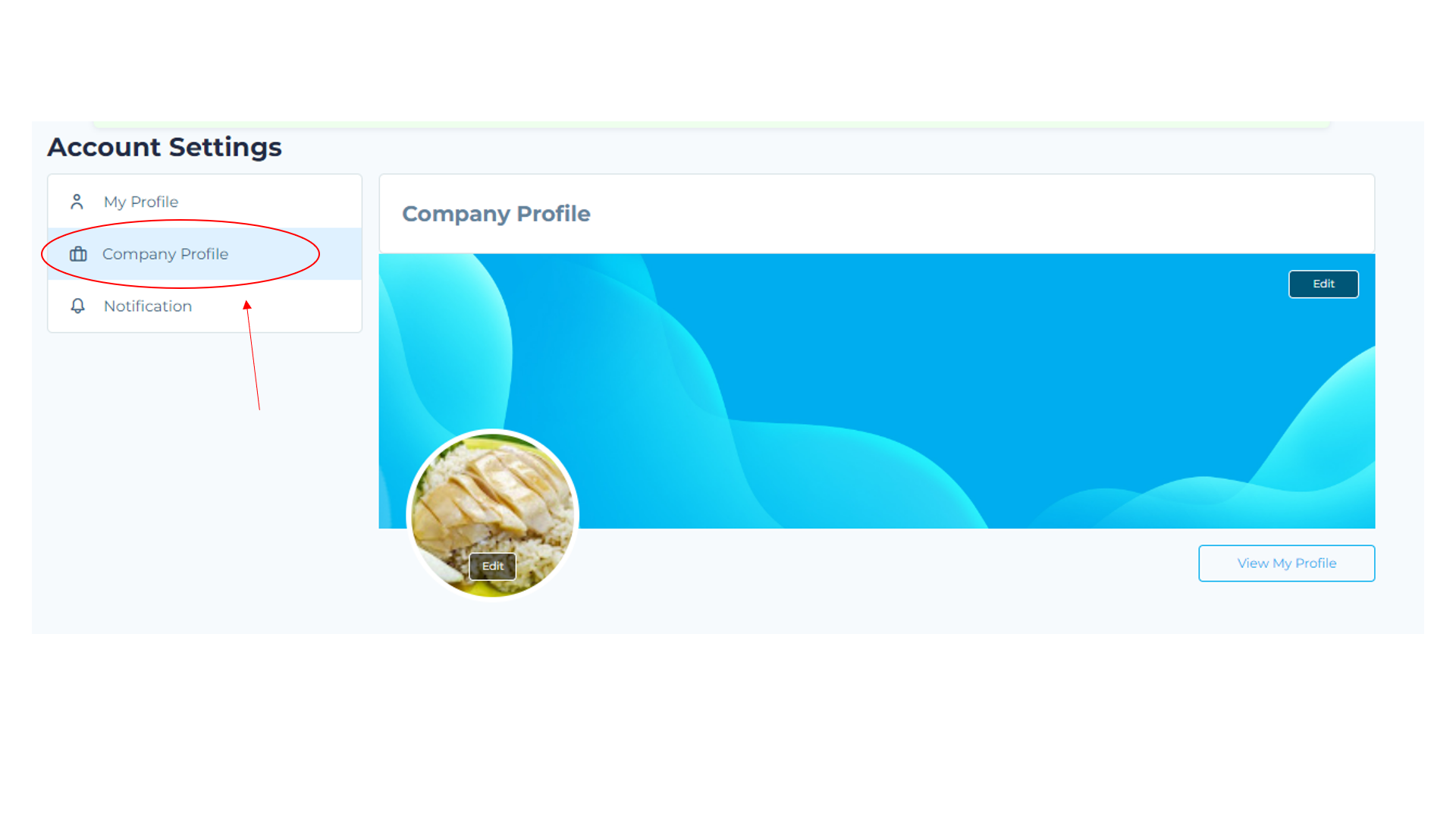 Step 1: Login to your Rtist Client account.
Step 2: Navigate to your "Account Settings tab"
Step 3: You'll find the "company profile" tab on the left side.
Step 4: Fill up the details.


Option B: We'll help you with updates!
Reach out to us so we can help you set up your company profile! Just email nigel@rtist.co and we'll get back to you!
Some examples of companies using this feature to its full potential.
1) INK Marketing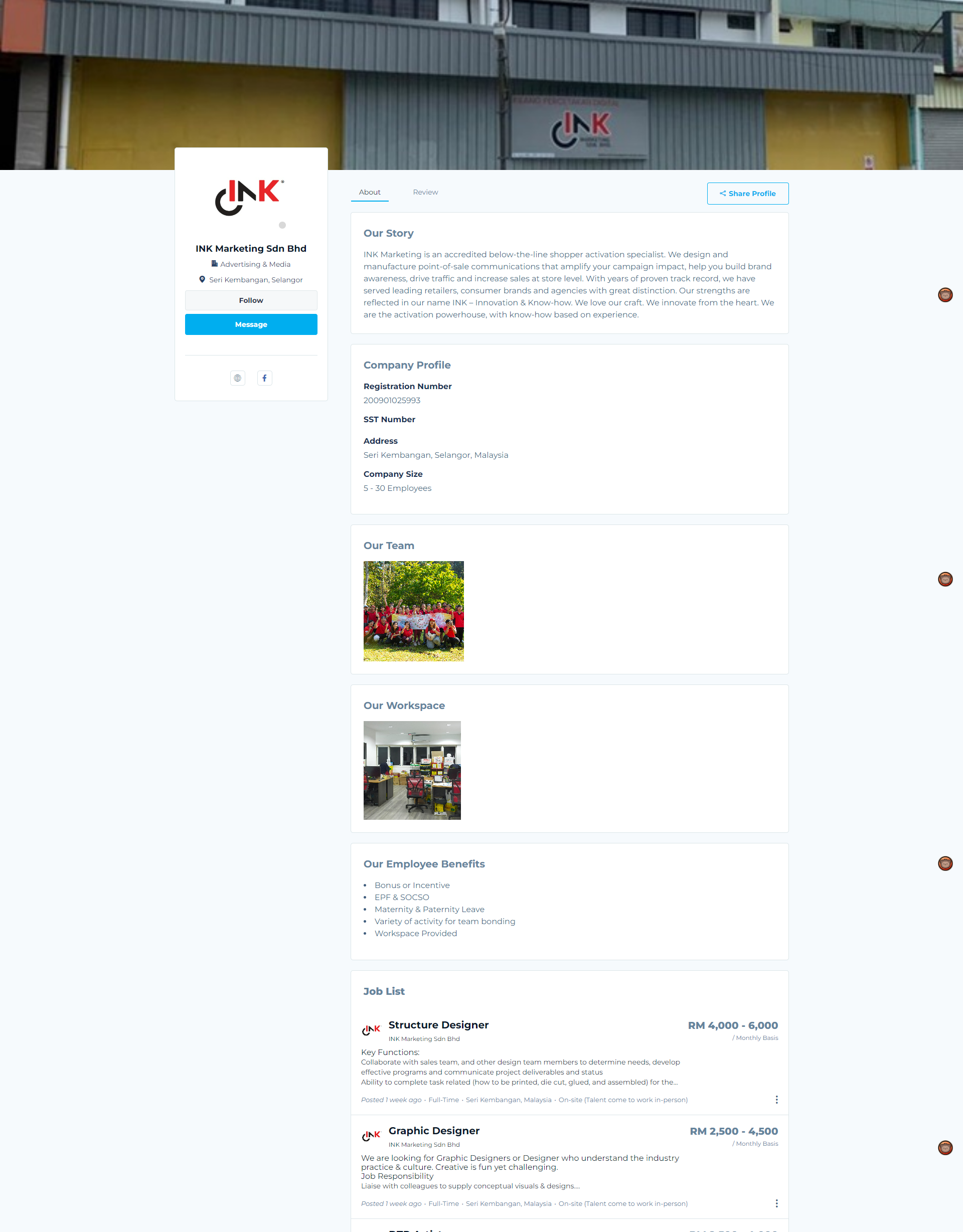 2) Certo Solutions Sdn. Bhd.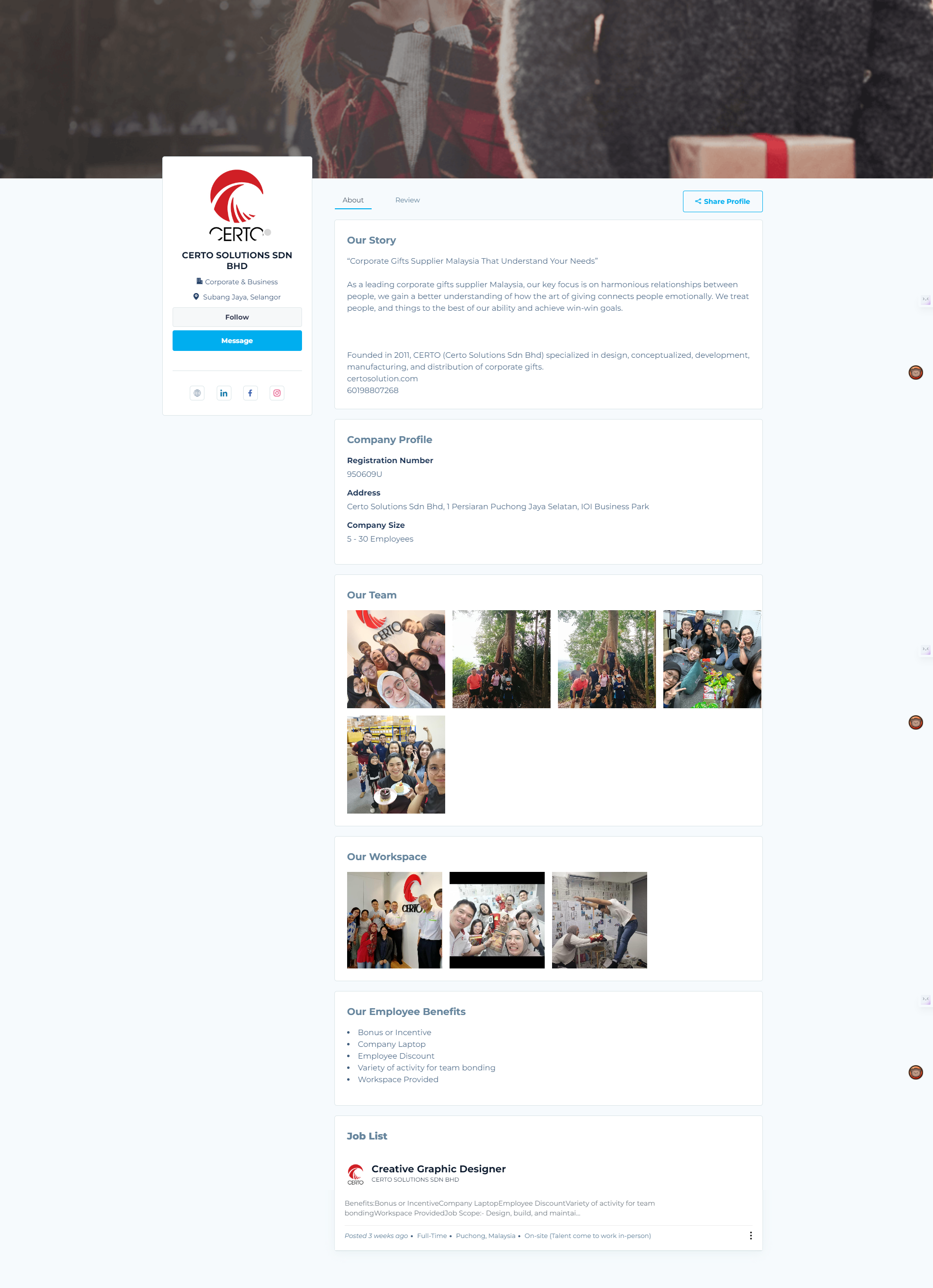 3) 3Q Brandworks