Summary
At Rtist Creative Platform, we serve clients from various industries. In this article, we'll be telling about the journey of our clients using the platform to find designers for their projects. Today we have, Runto Marketing, who are in the financial services industry. They've recently hired two web designers for their financial services websites and had some good feedback for our services, lets' learn more about their journey with Rtist.
What Industry is Runto In?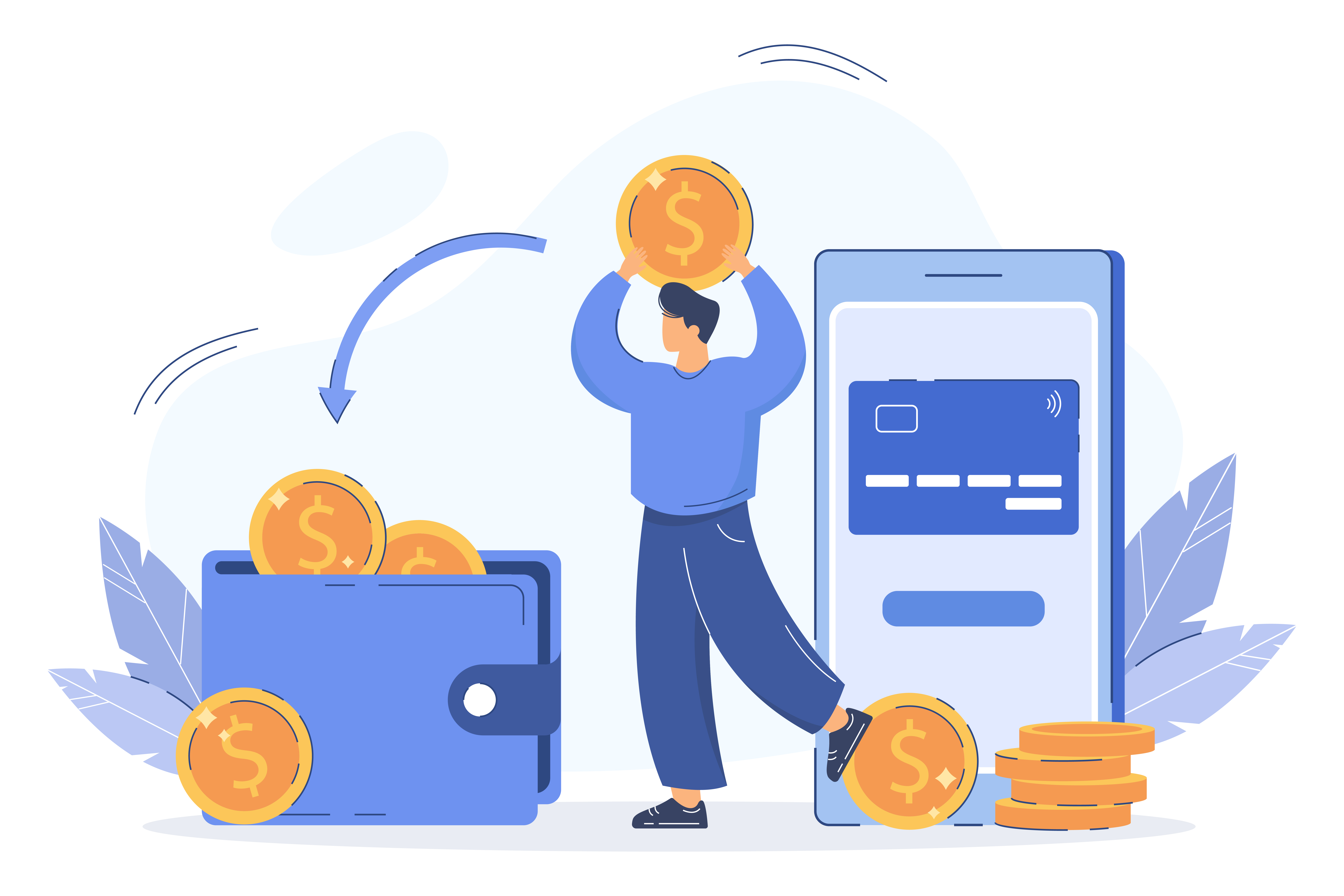 We're in the financial services industry. Runto Marketing specializes in providing a Debt Restructuring Program and also provides secured loans to any Malaysian Individuals, we've acquired operating license from KPKT (Ministry of Local Government Development) in 2017.
Our brand is geared towards helping Malaysian individuals make the right financial decisions based on their financial needs. Our licensed Financial advisors are highly trained to provide accurate data and educate the public to make the right financial decisions with the right set of knowledge.
Who/What convinced you to try Rtist to hire creative talents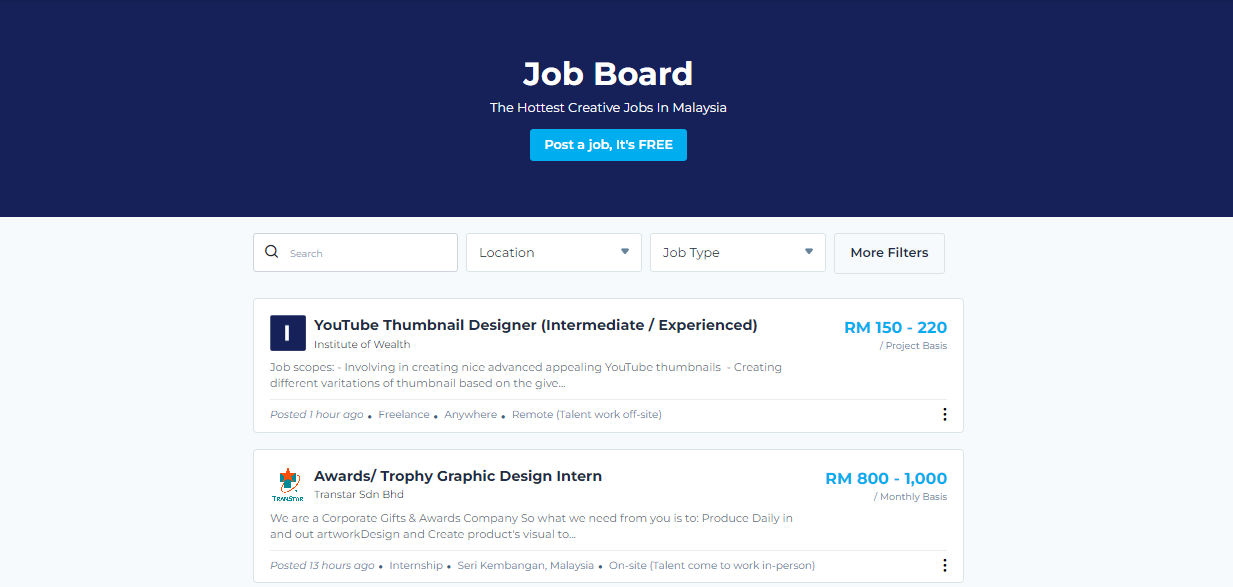 When we were in our website revamping stage, we had a tight deadline to propose a new website design. With no in-house web designer, we needed to find freelance web designers to complete two of our financial services websites.
Previously, we would find freelancers through personal contacts or on Facebook, after recommendation from a personal friend of ours, we tried out Rtist Creative Platform. We managed to quickly navigate the platform through their help center and their online representative, who taught us how to use the job posting feature.
We liked the free job posting feature. Though it is free to use, we felt the web designers that applied for our job post are high quality designers. Plus, our representative is a designer himself, thus, he had a substantial requirement in terms of portfolio search.
You hired two talents, do you have feedback for them?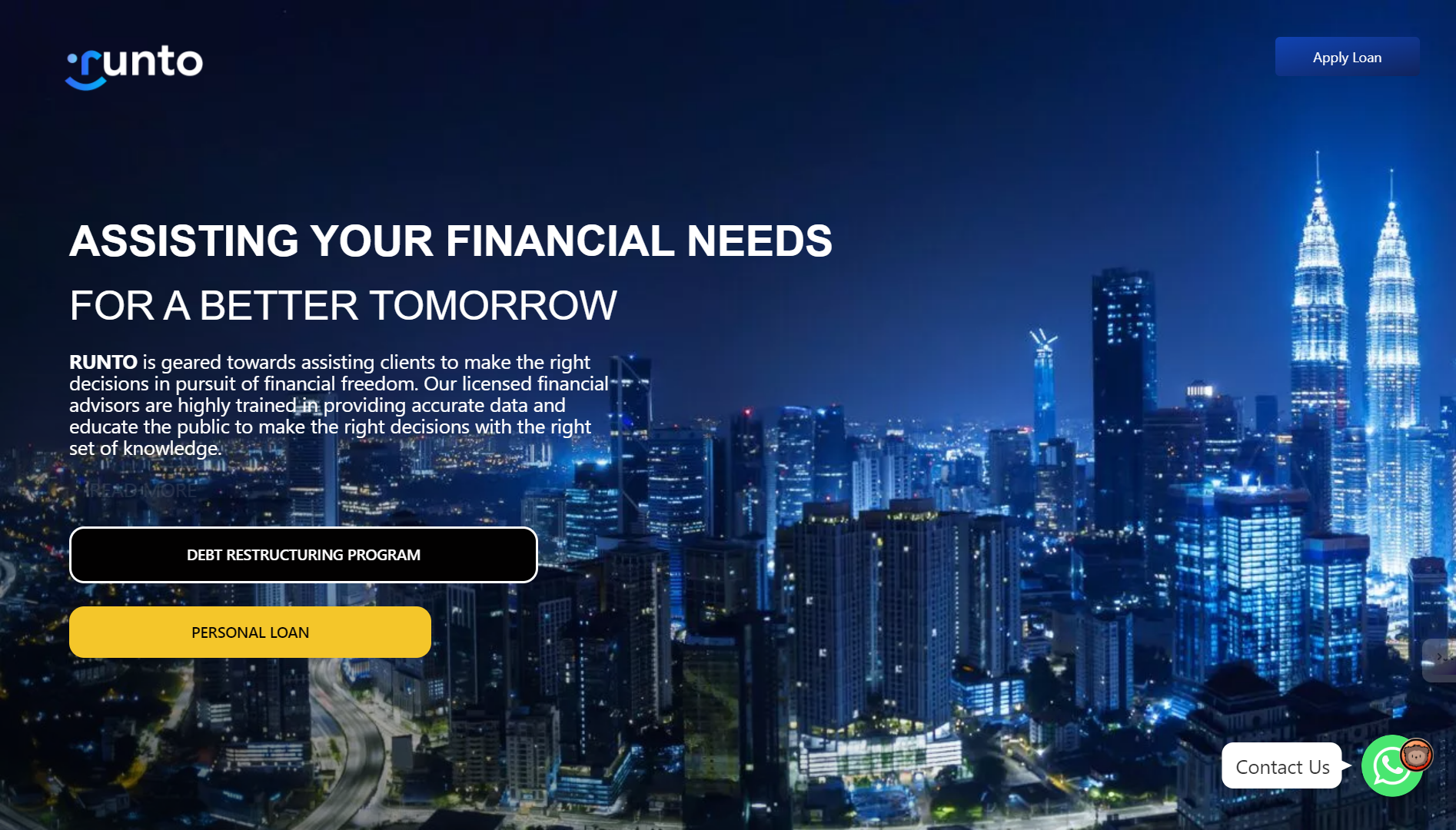 Firstly, we hired a web design talent for our Runto Marketing revamp. To us, she did an incredible job in revamping the website based on our company's branding direction.
Our representative mentioned that he used to have a staff who has a similar art style with the hired talent, thus, this talent's portfolio reminded him of his former staff. At the same time, we managed to hire the talent within three days from the job post. Overall, the project was completed within a week, the talent was very communicative and organized, they made the project smoother to run.
We had another web design revamp project that was going on at the same time. While we can get the same designer to work on this project as well, we wanted to try out another Rtist talent's work. We approached another web designer within those that applied for Runto's job through Rtist's messaging feature.
However, we hit a brick wall in the payment part, in the Runto job, we were able to pay through the job post. We were astounded when the talent sent us a quotation on our email and we could pay for the service there. That really made the payment easier and faster.
Overall, both the talents that worked with us on this project were very helpful, communicative and had a good sense of design. They guided us from the start to the end and helped out with slight re-designs even after the website was fully done. We look forward to hiring them for future web design jobs.
How have you benefited in using Rtist Platform?
We couldn't have done it without Rtist, as our website revamp project had a short deadline, Rtist's job post flow allowed us to hire the talent quickly. Plus, we loved that the portfolio is shown on the applicant's proposal directly, eliminating the need to wait for the talent to send the portfolio manually.
Additionally, we're still using Rtist now to look for potential collaborations with freelance marketing collateral designers, roadshow collateral designers and social media designers. We're looking to hire creative full-timers and interns as well in the future.
One more key point, as a business, we are always concerned about cash flow. Rtist has credit card payment option which is very helpful to control our cashflow while still being able to hire the talent.
Conclusion:
We would definitely use Rtist Creative Platform in the long-run, as it helps us streamline freelance creative talents faster than ever before. We often hire freelance creative talents to help out with our marketing collateral as they provide some fresher perspective to our somewhat young company.
Additionally, the designers we engage with are now giving us the quotations to directly pay for their services. This really makes it easier to pay directly from the emails sent. Plus, being able to pay using a credit card really helps us with the cash flow.
–
Click here to check out Runto Marketing's website
Runto Marketing are financial services platforms for debt restructuring, personal loans and many more.
Join Runto Marketing and 5,000 more businesses in hiring creative talents on Rtist here!